Purchasing an apartment has many benefits, including less maintenance, more central locations and extra facilities such as gyms, pools and shared entertaining areas.
If you buy an apartment off the plan (this is buying an apartment before it is built) in a new development, you have time to save – after the initial deposit, most developments won't require another cash deposit until the build is complete.
The additional security apartment blocks can offer, such as secure parking and restricted access also makes apartment living an attractive option for first home buyers and downsizers.
Here are some key things you need to know when buying an apartment:
STEP 1: Know your budget
Speak to your bank or finance broker, to get a clear understanding of how much you can borrow, and what your monthly payments will be.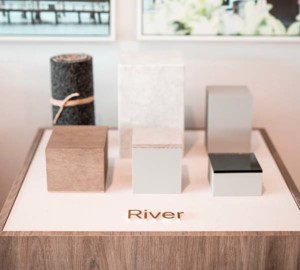 STEP 2: Do your research
There are many apartment developments out there and they all offer different things, from location, shared amenities, number of car spaces, storage and level of security. Make a list of what is important to you and your lifestyle and tick off the developments that don't match. This includes finding out what the apartment by-laws are. This will save you from buying an apartment only to find out on move-in day pets aren't allowed and that you'll need to find a new home for Fido. It is also important to find out what the expected strata levies will be, and what the developers require in terms of a deposit amount.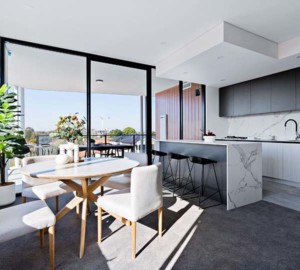 STEP 3: Choose your floorplan
You've done your research and chosen a development based on your checklist. Now it's time to select your apartment. This is when you choose between a one, two- or three-bedroom space and in some instances can even decide which colour scheme and specifications you want from the options and inclusions the developer provides.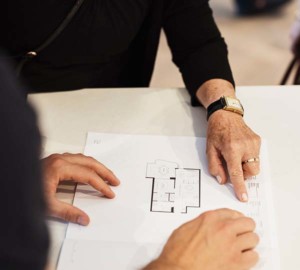 STEP 4: The contract
You will receive a contract of sale from the vendor (the owner of the property), which you will be expected to review and sign. Once this has been accepted by the vendor, a copy will be sent to you and your settlement agent to finalise so that final contracts can be exchanged – this is the binding agreement for the sale of the apartment.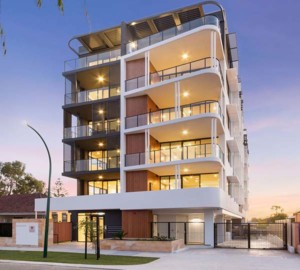 STEP 5: Deposit
After the contracts are signed, you will be expected to pay the required deposit to the vendor. Some vendors require 10% of the total cost of the apartment. Parcel Property often has a range of deposit options as little as $10,000 to assist customers into their apartments with ease.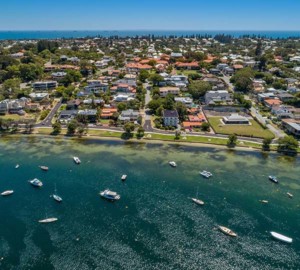 STEP 6: Nearly there…
The final step before moving into your brand-new apartment, is the pre-settlement inspection of your property. This is when you walk through your apartment with one of the project team, to ensure there are no build defects and everything is as per the contract of sale. If anything is not as expected, this is the time to get it sorted out with the project team.
STEP 7: You're in!
Your pre-settlement inspection went off without a hitch and you have received the keys to your brand-new apartment. All that is left to do, is move in and plan the house-warming party!
Some key terms to know when buying an apartment:
Common Areas – The areas within an apartment which can be used by all residents, such as foyer, stairs/lifts, hallways, gym, pool and rooftop.
Common Walls – Walls that separate individual apartments or apartments and common areas.
Inclusions – The items to be included in an apartment purchase. Standard inclusions are often floor coverings, benchtop materials and tapware.
Notifiable Variations – This is when a variation, or change, to the agreed scheme occurs. The seller must inform you when this is going to happen.
Pre-Sales Hurdle – This refers to the percentage of apartments that must be sold, before the bank gives the developers the funds to begin construction.
Sunset Clause – A date specified in the sales contract by when either a specific amount of the build must have occurred or even be completed. You are entitled to cancel your contract and take back your deposit if this date, or sunset clause, isn't met.
This content is for informational purposes only. Please conduct your own research and seek advice when considering purchasing land or an apartment.