MEDIAN HOUSE RENT $370 per week
GROSS RENTAL YIELD 5.3%
VACANCY RATE 0.50%
MEDIAN SALE PRICE $397,500
SUBURB GROWTH 25.3%
Brabham is a suburb of Perth, located in the City of Swan, 18km from the CBD. The suburb is part of the City of Swan's urban growth corridor and is bordered by Park Street in the north, Murray Street in the east, Harrow Street in the south and Lord Street in the west. It is located in the Whiteman Ward of the City of Swan.
The population of Brabham in 2011 was 2,642 people. By 2016 the population was 3,310 showing a population growth of 25.3% in the area during that time. The predominant age group in Brabham is 20-29 years.
Households in Brabham are primarily couples with children and are likely to be repaying $1800 – $2399 per month on mortgage repayments. In general, people in Brabham work in a trades occupation. In 2011, 82.1% of the homes in Brabham were owner-occupied compared with 90.9% in 2016. Currently the median sales price of houses in the area is $397,500.
Median property prices range from $397,500 with an average rental price of $370 per week. The suburb can be described as clean and quiet with good parks for kids and lots of surrounding nature. Ellenbrook Central is just a short drive away and offers a range of shops, places to eat and public amenities. Houses are modern and sleek with lots of room to grow. Expect open spaces and lots of nature and wildlife.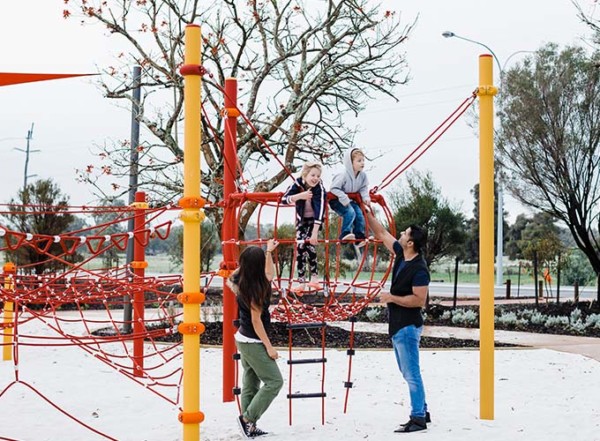 Flamewood Brabham
Nestled in Perth's award-winning wine region, Flamewood is an easy 30-minute drive from Perth's CBD – with Whiteman Park METRONET train station due to open soon – while still providing a peaceful sanctuary from the hustle and bustle.
With an established secondary school only a few minutes away and a primary school due to open in 2021, Flamewood is the perfect location to settle your family. Spend weekends at the estates' adventure playground, the nearby Jungle Park or Caversham Wildlife Park. Caversham shops, Galleria Morley, Ellenbrook Town and Medical Centre are less than 10 minutes-drive away. Flamewood offers a diverse range of housing options and land for sale with lots ranging in size from 188sqm to 529sqm.