Now you've selected the perfect location, the next step in your build journey is choosing the ideal block of land on which to build your dream home.
Here are some things to consider when deciding which block is right for you: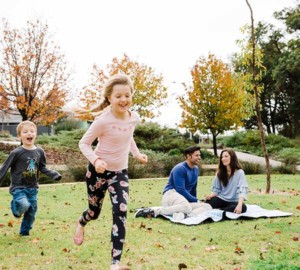 1. Building envelope
The building envelope determines where on the block of land your house is approved to be built, taking into consideration the setbacks and open space design codes require. The size and shape of both the building envelope and block itself will have a direct impact on the floor plan of your house, so make sure you choose one that accommodates the footprint you need.
2. Orientation
This refers to the orientation of the block itself and the direction your house must face on both. Most preferred is to have non-living areas (laundry, bathroom) on the southern side of the block and living areas that benefit from natural light during the day, on the northern side.
3. Soil type
The type of soil on your block impacts the type of slab that can be laid and the costs as part of your build for siteworks. Most masterplan communities have a soil type rating for the whole sub-division. The soil on your particular block may be different, so get this checked out before making a final decision, if you can. Parcel Property determines a soil classification for every lot in each community to give its customers peace of mind when working with their chosen builder.
4. Guidelines, restrictions and covenants
Most land estates have building and design guidelines you'll need to stick to, so make sure you know what these are. They can apply to such things as the size and style of house that can be built right down to the plants for the front gardens or type of letterbox that can be installed. If your dream house is Hamptons style, make sure it's allowed in the guidelines. Covenants are put in place to preserve not only the look, but also the economic health, of a community. This helps ensure your investment into the future.
5. Easements
An easement is where utilities such as water, sewerage, gas and electricity have been marked up to connect your property to the services. It can even refer to the location of your driveway or where the footpath is allowed to run on the block. Make sure you have a clear understanding where these easements are situated on the block, as they might impact your build.
6. Future plans near your block
Have a discussion about the specific plans for your area. You don't want to get a shock when a busy roadway or commercial business centre is built right across from your house.
7. Sloping land
Be aware that if the block you are looking at buying is on a slope, you'll need to determine how much this will impact your build. Slopes often must be levelled out or you may need a split-level home design or additional retaining which will be more expensive as part of your build budget.
8. Surrounding bushland
The Bushfire Attack Level, or BAL, is raised when you are in close proximity to bushland. These properties often require additional building measures to ensure there is adequate resistance to fires. Ensure you are aware if you block is affected by BAL and what impact this may have on your build. Often the additional requirements you may have to factor into the build are reflected in a reduction of the land price.
This content is for informational purposes only. Please conduct your own research and seek advice when considering purchasing land.