Buying your first home is one of life's big and exciting milestones. It can be a little daunting though, so here are some key things for you to consider when deciding where and what to purchase.
Lifestyle
The first thing worth considering is your lifestyle and daily activities. Will you need a big house with outdoor space for parties and extra rooms for overnight guests, or is a lock-up and-leave apartment better suited to your busy life? Once you have it clear what type of home you are looking for you can start considering location.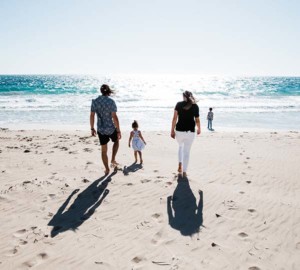 Location
Whether you're looking for a trendy apartment or a block of land on which to build your dream home, choosing the right location for your lifestyle is a key consideration. Do you need to be close for work, or is not being close to the beach a deal-breaker? If you have children (or are considering having a family) purchasing somewhere near good schools and great parks would be wise. Other things to consider are access to public transport, demographics and local amenity.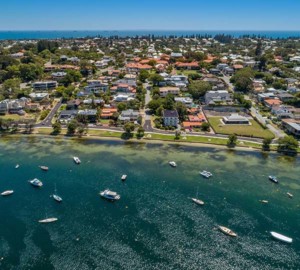 Sustainable Living
Where possible look to homes that have sustainable considerations – not only is this good for the environment, it will save you money as well. Things like solar panels, LED lighting, passive design and glazing all make a difference when it comes to the efficient running of your household. Sustainable homes in particular are durable and made from materials that aren't going to harm you or the environment. A passively designed home makes the most of natural heating and cooling methods, considering things such as orientation of the home or apartment, use of space within, ventilation, insulation and shading.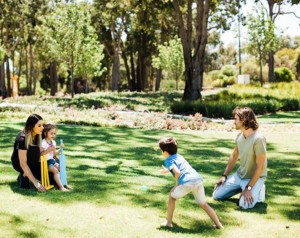 General Appeal
If your plan is to get your foot on the ladder and move on from your first purchase quite quickly, you may want to consider buying something that has appeal to the masses. Buying something right out of the city for example with the idea that later this area will be popular may not be ideal when you try and sell in two year's time. Often a community has more of an impact than the actual house you choose, so look for a place that is near local transport, shops and recreational areas.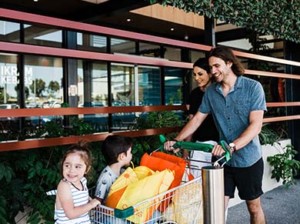 The THREE B's: Budget, Buy or Build?
Budget
Knowing your budget and being informed of the latest government incentives is an important step for all first home buyers. Setting a realistic budget and sticking to it, will help to alleviate the potential for financial stresses later down the track, as will ensuring you receive all the government incentives you are entitled to.
It is helpful to get pre-approval on your loan – that way you know your exact budget when you are shopping around. Remember that there are often extra costs that may increase the amount of money you need, such as mortgage insurance, bank fees, furniture and landscaping for new homes.
Be realistic, not only about your current financial circumstances but also about future costs, to work out how much deposit and monthly mortgage payments you can afford. There is lots to think about when becoming a home-owner, like the cost of rates and utilities, or strata levies if you've chosen an apartment.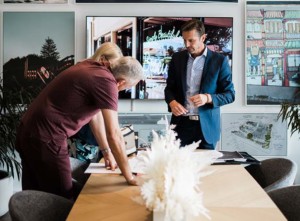 Building vs Buying
Buying a brand new completed home or apartment is often an attractive stress free option for most first home buyers. Completed Homes, or 'turn-key' homes are often ex-display homes and are usually finished to a very high standard, so all that is required is for you to more your own furniture in. Parcel Property has list of completed homes, in a range of locations, available here.
Apartment living is often the first step for people entering the property market, as they offer excellent value for money and are designed for the modern lifestyle. New apartment builds are usually located near dining and leisure amenities and often located closer to the CBD – great for busy young professionals.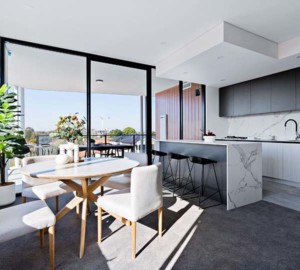 Buying to build most commonly describes purchasing a block of land within a purpose built estate. This option is attractive to many first home buyers as land estates are often in upcoming locations, provide less competition from other purchasers and allows a house to be tailored to their needs. An added benefit of buying to build is reduced stamp duty costs. New houses are often more energy efficient and can be easier to maintain. The best part is that you can choose exactly what you want in terms of design, colours and location.
Quick Tips
How to buy your first home
The best place to start is researching the market, while considering what you are hoping to get out of buying a new home or investment property. Choosing a location, budget, lifestyle and goals that suit you. The next step is figuring out how much you can borrow which will be determined by your income and expenses. A simple borrowing calculator can be an easy way to start so you don't waste time looking at properties that don't fit your budget. A lending specialist such as a bank or a finance broker can guide your budget and any savings goals you may need for a deposit as well as the home loan options that may suit you. Finding your home is the exciting part once you've determined if you prefer to build a new home or buy established. A buyer can attend a Land Sales Office, Display Home or Home Opens to help find the perfect property that they wish to make an offer or sign a contract for sale.
How much is a deposit for a house?
There are a range of products that suit different scenarios from savings plans, through to low deposit or guarantor home loans. Most lenders may ask for at least 5% genuine savings as a deposit for your first home. "Genuine savings" usually means the money needs to have been in your account for at least three months. For a $400,000 loan, that's $20,000 and many first home buyers wont have that kind of money spare. A finance broker, who has access to a panel of lenders to find home loans can even help buyers access loans with little to no genuine savings required. Usually 20% of the full value of the house is a good amount to aim for as a deposit, you can still get a loan with a smaller deposit, but you may need to take out Lenders Mortgage Insurance (LMI) which adds an additional cost to your loan.