Your choice of builder can make your building experience smooth sailing or a bumpy ride.
When starting your search, the best place to begin looking is at display villages to find the companies building the style of home you like. Many builders specialise in a certain style of home, such as two-storey builds or even building in a certain location. So, if your dream house is a sustainable one perched high on a sloped block in the hills – make sure you find a builder who specialises in that type of build.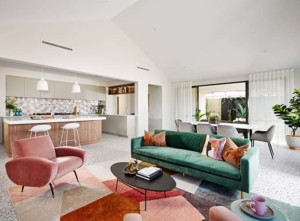 A great website to look at is the Master Builders Association of WA: www.mbawa.com or HIA: https://hia.com.au/. You can check here to see which builders have won awards for their quality or customer service.
All residential builders in WA are required to have a current registration. You can view the list of licenses' at commerce.wa.gov.au. If your preferred builder isn't there, it would be a good idea to look for one who is.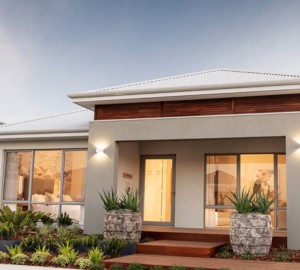 Some other considerations include:
Budget
There are some builders who specialise in first-home buyer builds and some who specialise in custom designs. As you would imagine, the price-point on these two builds are wildly different, so make sure you approach the builder who does what you can afford. It is always worthwhile getting a few quotes on your project.
References
Do some research, talk to friends who have recently been through the build process and see if they would recommend their builder. Read reviews and ask your potential builder for references – they should have no problems assisting you with this. There are a lot of online resources such as Product Review where you can read a range of reviews from customers and their experiences.
Getting personal
Find a builder you feel comfortable with. This person oversees bringing your dream house to reality so being comfortable to talk to them frankly should issues arise, is a must. Be clear about expectations upfront and get any variations, additional work or exclusions in writing and signed by both parties at the start of any build.
Financial Stability
A beautiful building design is irrelevant if your builder must cease trading due to financial troubles. If you do decide to go with a smaller, less well-known builder, do a little bit of digging about the company first – they may be backed by a larger company which will give you greater peace of mind.