Building a home is a major part of one's life and starting the property journey can be a daunting experience raising many questions about where to begin. Everyone should have the chance to feel proud of their home without the stress of decisions and uncertainty when building. Our unique integrated service and Customer First philosophy means our focus is on guiding you through the property journey to help you dream big and stress less. Our passionate property experts are personally committed to delivering on promises and going above and beyond to ensure that every client's property journey is a happy one. We know people are busy, that's why we are here to help guide our customers through the journey in a way that suits them. Life isn't one size fits all, so we have a range of options to suit the lives of every buyer.
Mobile Sales Van
The mobile sales van is all about convenience and ease, eliminating the stress of travelling for the buyer. The van travels to buyers for a number of reasons including meetings, discussing information and finances and signing contracts. With the mobile sales van, buyers can relax knowing we are coming to them which gives them plenty extra time to prepare for any meetings or consultations.
Display Apartments
Buying an apartment is a big investment and a decision that shouldn't be made lightly, that's why we have display apartments for buyers to visit and experience. The display apartments offer a space for people to come and see the projects they like to help them visualise their new life, whether that's local or somewhere new. We'll help you navigate through the process with confidence, so you can buy your dream apartment in a highly sought-after Perth suburb, with no worries. Whether you're buying an apartment for the first time or the fourth time, every client should be able to make a trusted decision, stress free.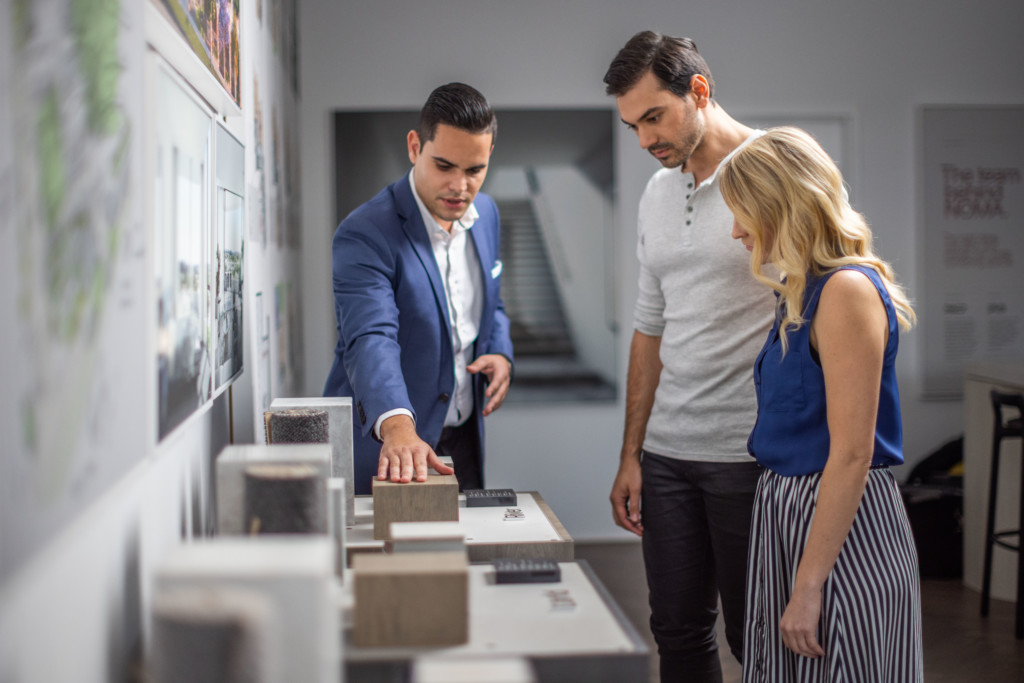 Home Collective
Home Collective is a collective of home builders, developers, designers, brokers and stylists, who make buying and building a home easy and enjoyable. Set in the heart of ABN Group's new Leederville headquarters, Home Collective is a place much about the services and products as it is about the people here to help you find your place in a way that is personal and memorable. With over 1200sqm of design choices and inspiration, the space offers numerous kitchens, taps, showers and textiles to test out among a range of products and brands unmatched in WA. Offering all the amenities a customer needs including free onsite parking, lockers and a café with free food and drinks to replenish and relax.