Moving house is such an exciting time. You've dreamed about your new place for so long and now the big day is finally here! But with all the excitement of moving into your dream home comes a lot of preparation and planning. Here are our top tips for making your move as smooth as possible and headache free…
Moving house is such an exciting time. You've dreamed about your new place for so long and now the big day is finally here! But with all the excitement of moving into your dream home comes a lot of preparation and planning. Here are our top tips for making your move as smooth as possible and headache free…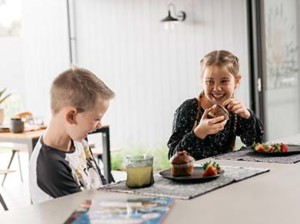 Start early
As soon as you have a move in date, get organised! Leaving it to the last minute will only create unnecessary stress and panicas move-in date looms closer. Create lists of everything that needs to be done and dedicate some time each day to achieving "moving tasks".
Be ruthless
Packing to move house is a great opportunity to do a little spring clean of household items you no longer need or use. Anything in good nick can be donated to charity, sold online or why not host a garage sale? Getting rid of things now means you can start with a clean slate in your new house with items you actually use and love – plus its less to pack!
Plan your new space
Think about your space and how you want it to look. This means understanding the size of various rooms and spaces and knowing how you want to style and furnish them. Having a clear idea of how you want your new home to be presented will help guide decision making when purchasing new furniture or decorative items as well as informing what you want to bring with you from your old house.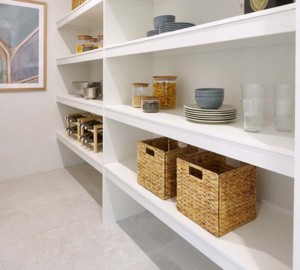 Think about the essentials
Make a list of all the places where you'll need to update your address – consider workplaces, schools, medical, insurances, banks, mail and regular deliveries. Ensure essential utilities are connected at your new place (you'll want hot water and electricity as soon as you move in!) and that your furry friends are registered with your new local council.
Enlist the pros
Many hands make light work and this couldn't be more true when it comes to packing up an entire household. Engaging the services of packers and movers (especially for busy professionals) will take a massive load off when it comes to relocating to your new house. Do your research and engage professionals who come recommended or with great reviews, you only want the best in the business! On moving day, have cash ready to pay removalists if required.
Pack up and eat up
As move in day gets closer, consume perishable items in the fridge and pantry and try not to restock. Place boxes in each room of the house and pack as you go. Get super organised with labels and label each box by room so you can unpack faster at the other end. Another top tip is to create a box with essentials, things you'll need as soon as you arrive at your new house.
On moving day
Fuel up with snacks and plenty of water, it's going to be a long day! Ensure any pets are safely being looked after as the upheaval of moving house can cause a bit of stress to some animals. It may also pay to familiarise yourself with your new local takeaway options (there are plenty to choose from near Brightwood) and to have a bottle of wine or champagne chilling to celebrate a successful moving day. Now, sit back and relax and enjoy your new home.