The decision to buy land and build your own dream home is really exciting! To help make your display home journey as easy as possible, we've prepared our top tips to help give you all the tools you need to tackle your visit with ease.
1. Come up with a plan
Before getting in your car and visiting a display village it helps to have an idea of what you're after. Talking to builders, looking at brochures and browsing builder websites can help to determine the types of homes and floorplans you like. A way to do this may be looking online and writing a list of all the things that are important to you, such as 4 bedrooms, separate theatre, large backyard for kids etc. This may allow you to shortlist a number of builders who have display homes that are similar to what you like. You can then look to see where these display villages are located and what their opening hours are.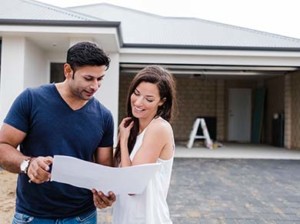 2. Knowing your budget
It is always important to know what your budget is before visiting display homes. Some builders will display the prices of homes on their website to give a guide of whether it fits in your price range. It is important when visiting a display home to understand that the home which is displayed may be different to what the standard house prices are.
3. Be prepared for the day
To make the most of your day visiting displays, take a few key items with you. Your phone or mobile device can help to take a lot of photos or videos panning around rooms that you can look at later to reflect on what you liked. There is no detail too small, from benchtops, to handles, to bin storage or bathrooms. A pen and pad or phone can also be a good way to take notes of builders, homes or features you liked. A display village can have multiple homes per village which can be overwhelming and easy to forget little details when you get home later that night and try remember which home it was that had a particular feature you liked. A tape measure can also be helpful to check room sizes or any specific measurements. Visiting display homes can also take a long time if you're not rushing so having snacks and water can help you from fatiguing too quickly!
4. Prepare some questions to ask on the day
A good way to compare homes is to have some well considered questions for the day so you can compare the homes and builders you see.
Can you make changes to the floorplan or is it fixed?
Are there currently any offers or promotions?
How much is the home that is displayed?
What is standard and what is additional extras?
5. Think ahead
A home is generally not something that you move in and out of too often. When visiting display homes to pick your dream home remember to think ahead to make sure you're future proofing yourself. If you have kids, or plan to, will this home work as your family grows. Would the backyard be big enough to play? Would the kids need a separate area to play or do homework? Think of how you and your family live and picture yourselves in the home to make sure it will suit your needs.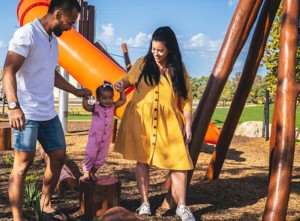 6. Stop and reflect and chat
Take time to process everything you have seen. Look at all your photos/videos, notes and brochures and chat about the things you liked and disliked from all the homes. Remember it is a big purchase and is worth spending the time to compare all the features of each home against the things that are important to you. When you narrow down the home or homes you like, then it can help to get in touch with the builder brand to arrange an appointment to discuss in more detail.
At Parcel we hope to empower everyone to be an expert, wrapping up all the knowledge, intel and innovative tools you need, all in one place. Our job is to send you on your journey with confidence, guided by our trusted team who support you to take control of the process and make better, educated decisions. If you have any questions, feel free to get in touch and our team will be happy to help out.